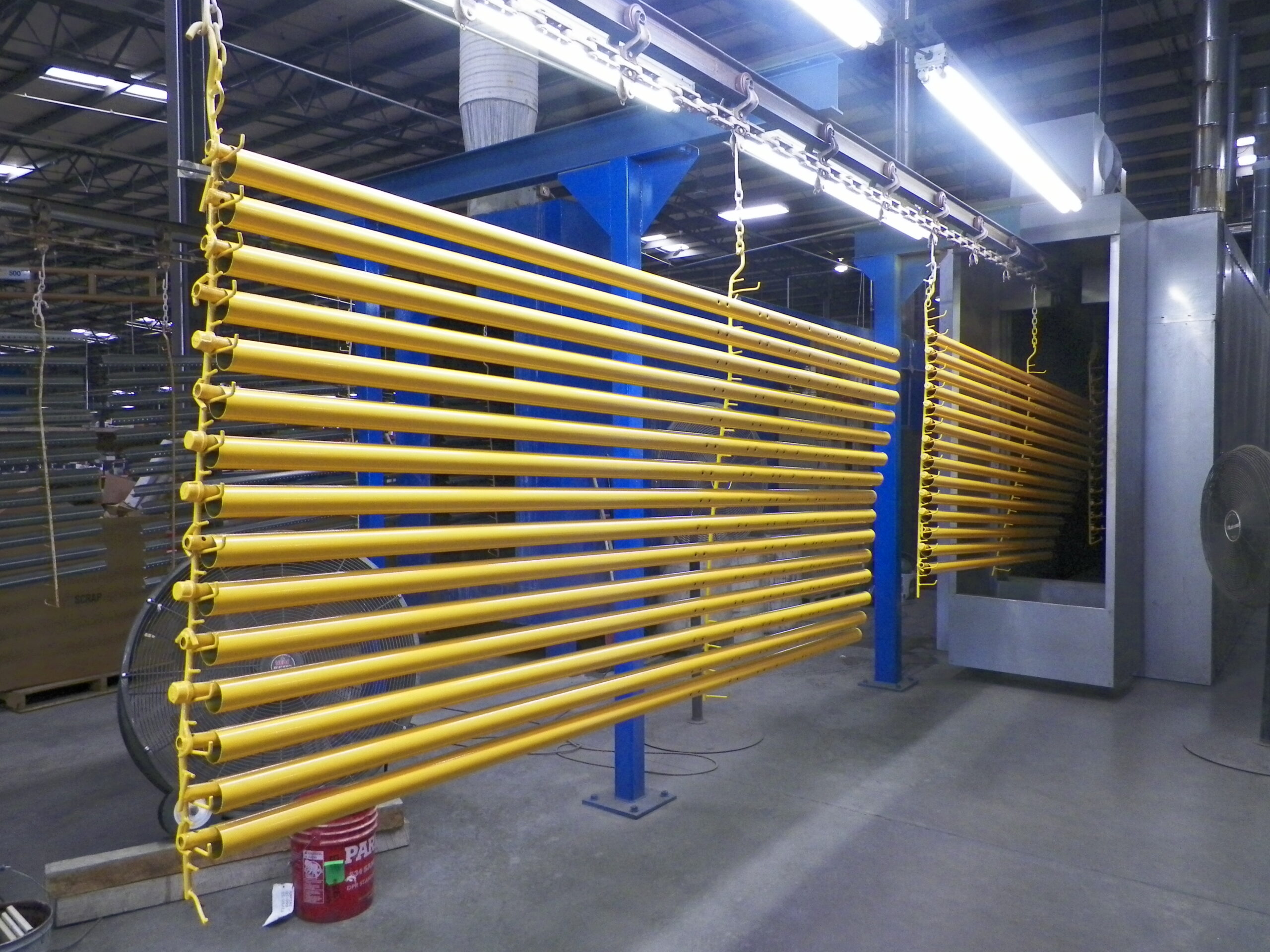 Unleash the true colors of your creations with our coatings
Our premier powder coating and painting enterprise is based in South Central Illinois. We are proud to be recognized as one of the largest and most reputable entities in the Midwest region, offering exceptional powder coat finishing services.
In addition to our powder coating services, we also offer top-of-the-line sand blasting and liquid paint applications. Our team is equipped with the latest tools and technologies to ensure that your parts are properly prepared and painted to your exact specifications.
Our powder coating lines are unmatched in size and scale, with an advanced facility that can accommodate parts up to 50 feet in length. With an expansive work opening measuring 10 feet high by 10 feet wide, we can arrange parts in closer proximity, optimizing throughput and resulting in higher operating efficiency and lower unit costs.
Our powder coating process also ensures a low incidence of defects, such as drips, runs, or sags, which minimizes the reject rate and saves you time and money. Plus, we can perform light assembly work, so you can get all your finishing needs met in one convenient location.
Trust us to deliver high-quality powder coating finishes, sand blasting, and liquid paint applications that exceed your expectations. Contact us today to learn more about how we can help with your project.